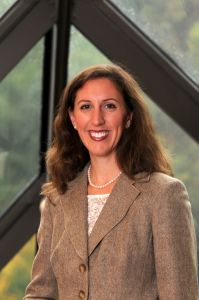 Kira is an Attorney and the principal of Brucker Legal Services, P.A., a Towson based law firm that offers a wide array of legal services. Kira is also a Certified Public Accountant (CPA) with Nazelrod & Associates, her family's accounting and financial planning firm. Kira works closely with individuals and small businesses in various financial and legal matters. Her background as a CPA provides a foundation in understanding the legal issues that greatly effect clients; estate, family, and financial issues. Kira works with her clients to plan for the inevitable by creating complete estate plans that are tailored to each client's objectives. She also provides tax preparation and planning services, eldercare services, and estate administration to assist a family during a hard time.
Kira also consults with small businesses at every point of the business spectrum: new ventures, established small to mid-sized businesses, and entities that are ready to be sold, passed to another generation, or simply dissolved. Kira's concentration on tax matters, financial analysis, employment and contractual issues, and succession planning offers her clients security, compliance, and frequent tax savings.
Kira joined Nazelrod & Associates in August 1998 when she allied with her father, brother, and other associates. Kira is a graduate of James Madison University with a Bachelor of Arts of Business Administration Degree in Accounting. Kira became a CPA in 2001, and in 2007, Kira received her Juris Doctorate when she graduated cum laude from The University of Baltimore School of Law, with a concentration is Estate Planning. Kira is currently a member of the Maryland Society of CPA's and the Maryland Bar Association and the Baltimore County Bar Association.